Prosthodontics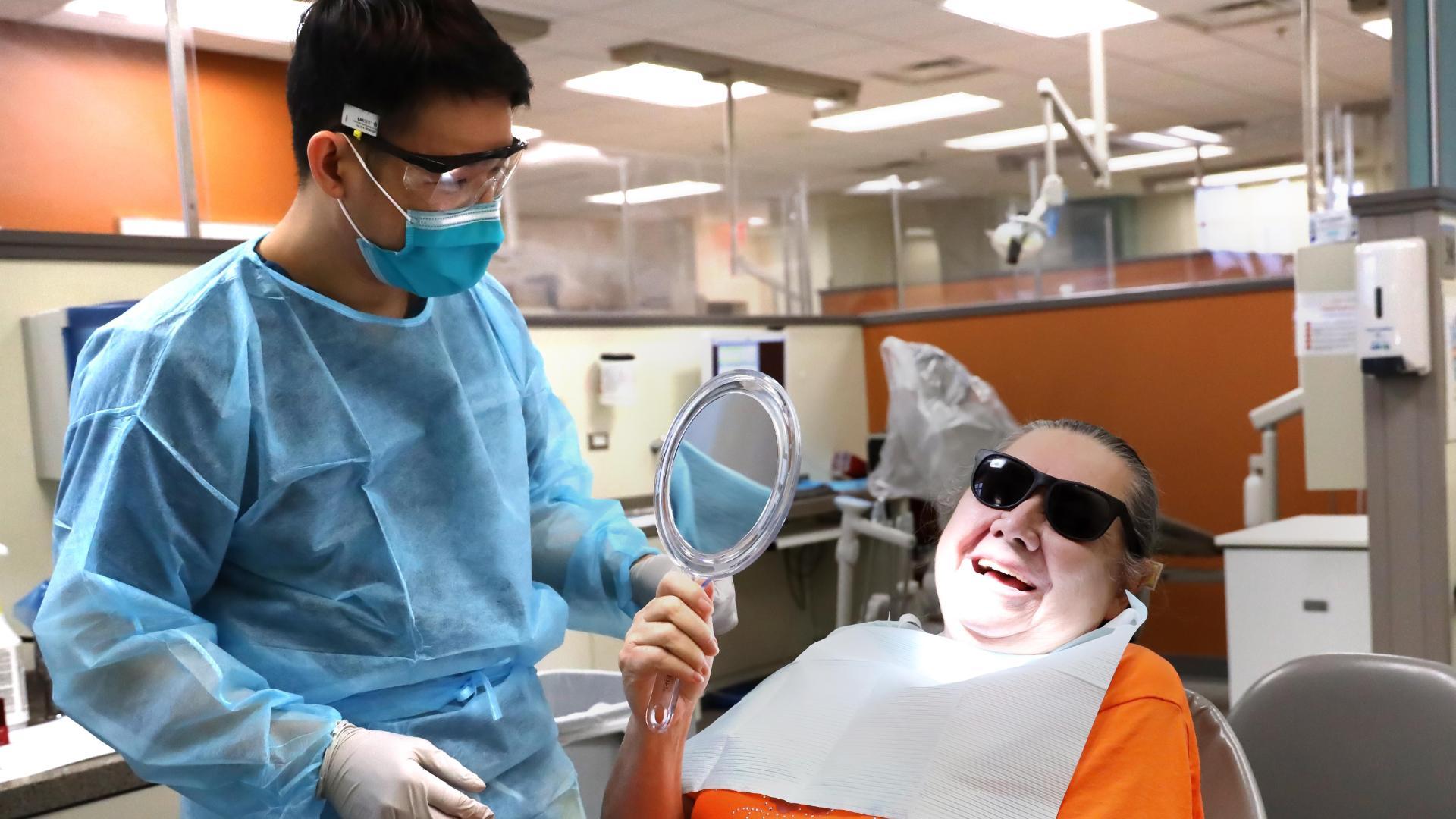 Our prosthodontists specialize in the restoration and replacement of missing or damaged teeth. While some of the procedures below can also be performed by our general dentists, our prosthodontists receive three years of additional training beyond the general dentist, and are experts in dental rehabilitation. They often treat complex cases that are referred to us or are beyond the scope of practice for a general dentist.
Crowns and bridges: A crown usually covers or caps a damaged tooth to protect it. Our prosthodontists will gently reshape the damaged tooth and then cover it with either an all-metal crown or a metal-free tooth-colored crown. A bridge, sometimes called a fixed partial denture, replaces one or more missing teeth with crowns to represent artificial teeth. Our prosthodontists will carefully attach the bridge to adjacent natural teeth for a permanent, authentic replacement.
Dentures and partials: Dentures are removable prosthetics designed to replace natural teeth. Our prosthodontists can create complete removable dentures and partial removable dentures as well as implant-retained dentures.
Implants: Implants can be the solution when you need an alternative to conventional dentures. The implant procedure is usually performed in two steps. First, a prosthodontist places the implant in the jaw where it remains for three to six months while healing takes place. The final crown, bridge or denture is fabricated and attached after healing is complete. The prosthesis looks like natural teeth and is made by our prosthodontists to fit on top of one or more of the implants.
Palatal obturators: Many cleft lip and palate patients exhibit missing teeth in the area of the cleft and would benefit from a prosthodontist's care in the management of these areas. Although most cleft palates are now successfully closed surgically, there are patients who require an obturator to close the palatal defect, whether it is congenital or acquired. A prosthodontist possesses the skills necessary to fabricate an obturator that will improve the patient's speech and swallowing.