Our inclusive excellence statement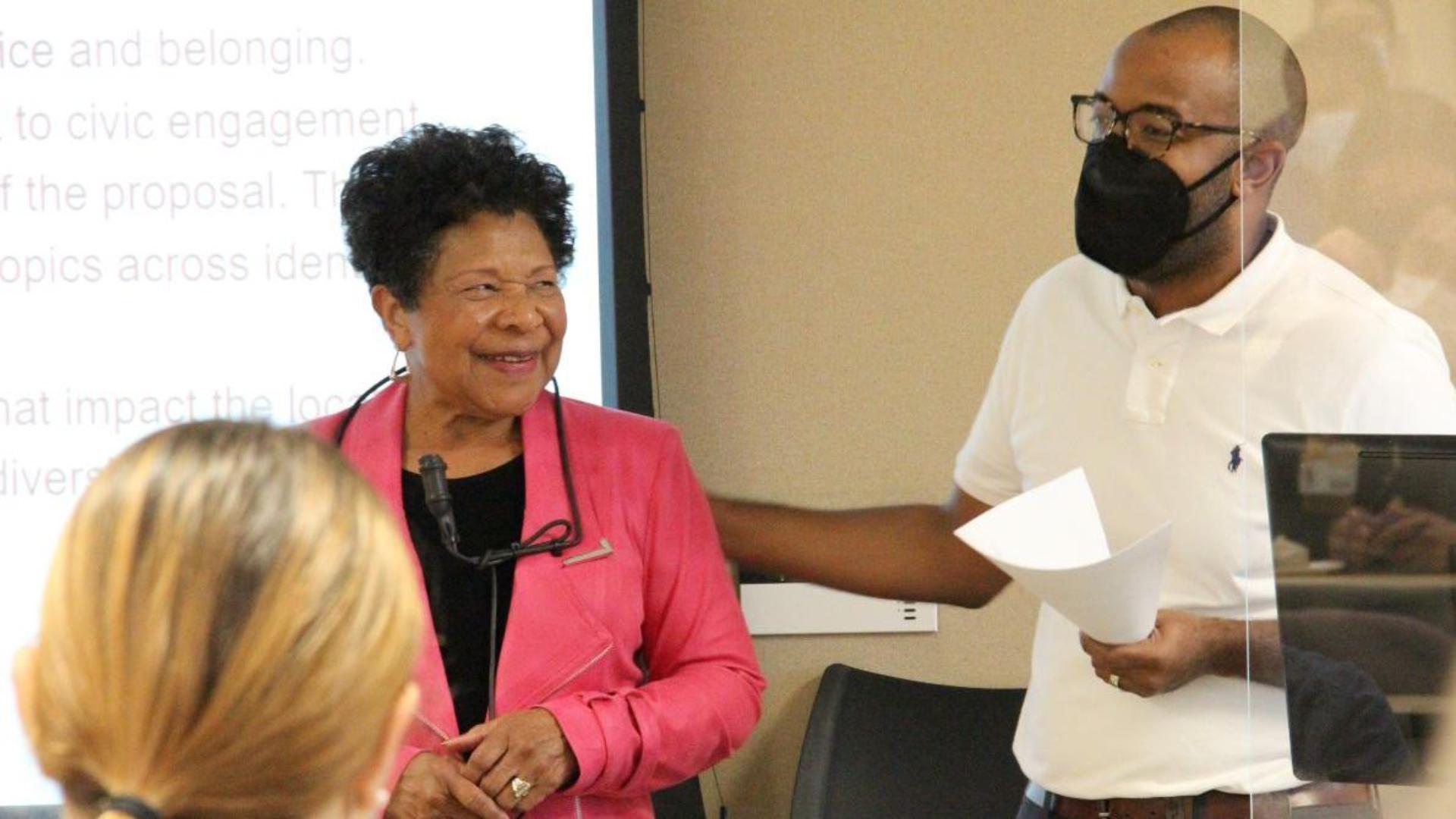 Our inclusive excellence statement demonstrates our commitment to the value of people from all backgrounds and emphasizes the value of diverse cultures, experiences, thoughts, and contributions.
Our Statement
As a School of Dentistry, with dual commitments to education and health care, we recognize diversity, equity and inclusion as central to our identity and mission.
We value a professional, ethical, inviting, and supportive atmosphere for all. The School of Dentistry promotes an environment that values the diverse backgrounds and traditions of its patients, students, faculty, staff, alumni, and friends. The school strives to foster and maintain faculty, staff, student, and patient diversity. To that end, we embrace diversity as one criterion of excellence amongst many; we vigorously promote faculty, staff, and student diversity and inclusion at all levels of the university; and we will continue to explore new ways to improve our diverse and inclusive environment. History and current research supports our belief that this work is not only valuable for underrepresented and marginalized communities -- a diverse and inclusive environment also enhances learning, opportunities, and possibilities for us all.
We will not tolerate unlawful discrimination. We promote inclusivity, regardless of individual differences including, but not limited to race, color, religion, sex, sexual orientation, gender identity, gender expression, age, national origin, disability, genetic information, veteran status, parenting status, marital status, political affiliation, or any other characteristics protected by VCU policy or applicable federal or state law (VCU's Preventing and Responding to Discrimination Policy). We understand the cause and effect of societal discrimination and its impact on the lives and health of those in our community.
Every member of VCU School of Dentistry and VCU Dental Care is responsible for encouraging a clinical, educational, and research environment that is welcoming and inclusive of all. Through this journey, we will continuously accept feedback and learn from our mistakes with transparency and humility. Together, we will make VCU School of Dentistry and VCU Dental Care a better place, a stronger community partner, and deserving of the trust of all.