Application Process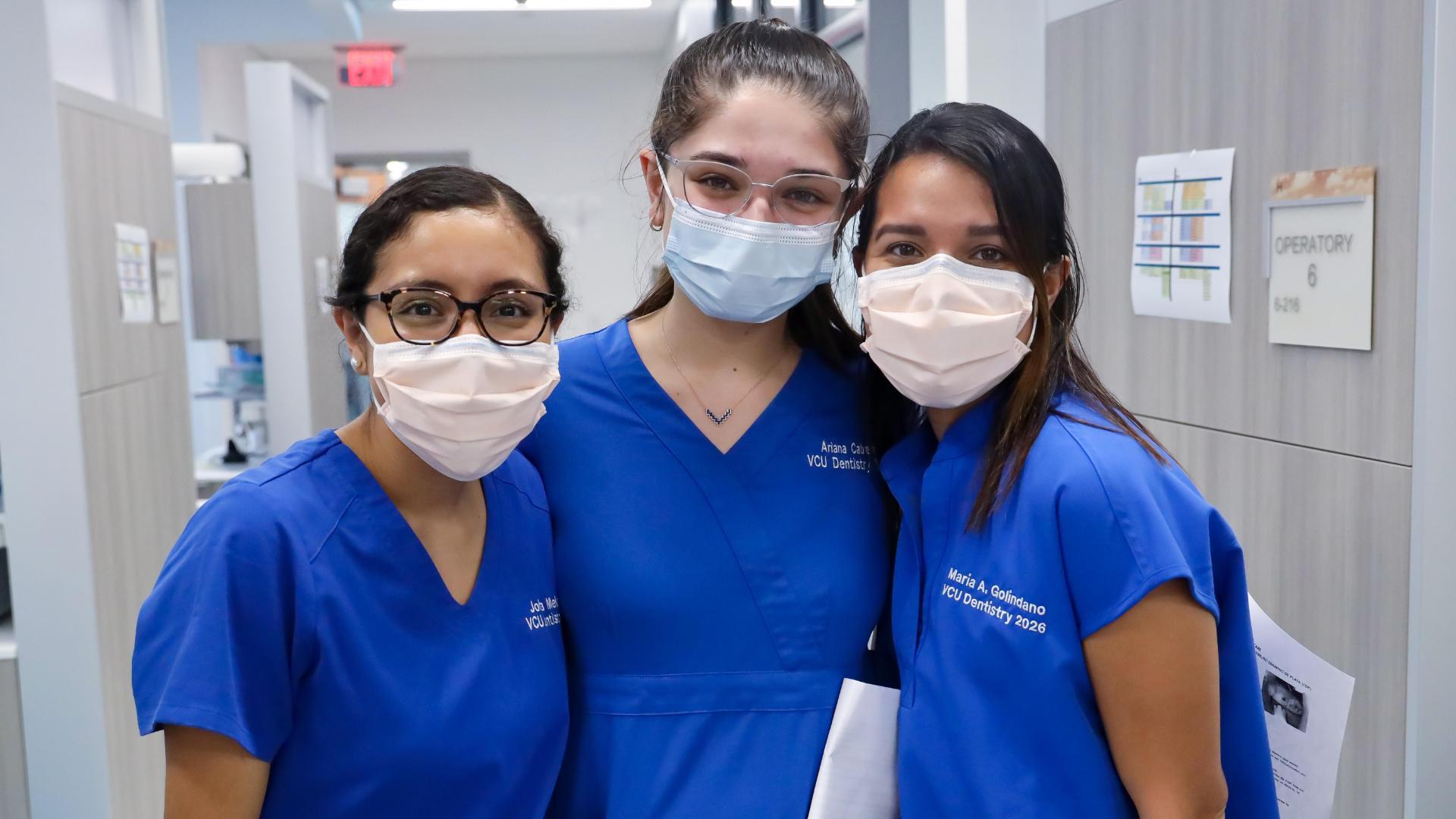 The majority of applicants who are invited to interview complete their application before Sept. 1.
For assistance accessing information related to our programs, please contact the Office of Admissions at (804) 828-9196.
How to Apply
Apply through the American Association of Dental Schools Application Service (AADSAS). AADSAS, a service of the American Dental Education Association, is an online centralized application service for students.
Each student will be assigned an AADSAS number

For more information, visit:

ADEA GoDental

– information and guidance to students interested in pursuing careers in dentistry and dental hygiene
Submit three letters of recommendation through AADSAS

Two letters from life science professors who have had the candidate as a student

One letter from a dentist practicing in the U.S. or Canada who knows the candidate's professional abilities through shadowing or volunteer work
*Letters of recommendation and official transcripts should be sent directly to AADSAS.
Important dates for applicants
| | |
| --- | --- |
| June 1 | Earliest date to submit AADSAS applications |
| Mid-November | Beginning of the AADSAS Academic Update period |
| Dec. 1* | Deadline to take the DAT |
| Jan. 1 | Application submission deadline |
| Mid-February | Ending of the AADSAS Academic Update period |
| April 1 | End of interview cycle |
* DAT score more than three years old at the time of application will not be considered.
Important dates for accepted applicants
| | |
| --- | --- |
| Jan. 1 | Deadline to submit tuition deposit for candidates accepted Dec. 1 |
| March 1 | Deadline to submit tuition deposit for candidates accepted in February |
| May 1 | Deadline for submission of social security numbers for financial aid consideration |
| June 1 | Deadline to release Certiphi criminal background check |
| July 1 | Deadline for final bachelors degree transcripts showing degree conferral to arrive in our office |
*You can view the status of your application to VCU School of Dentistry by logging into the VCU School of Dentistry Applicant Status Portal. This will tell you if your application is complete or if you need to send additional information.
Application Fee
Pay our application fee of $85 directly to Virginia Commonwealth University, which is separate from that of AADSAS
Pay online

to avoid any delays in the application process
*Please submit your AADSAS application before submitting your application fee.