General dentistry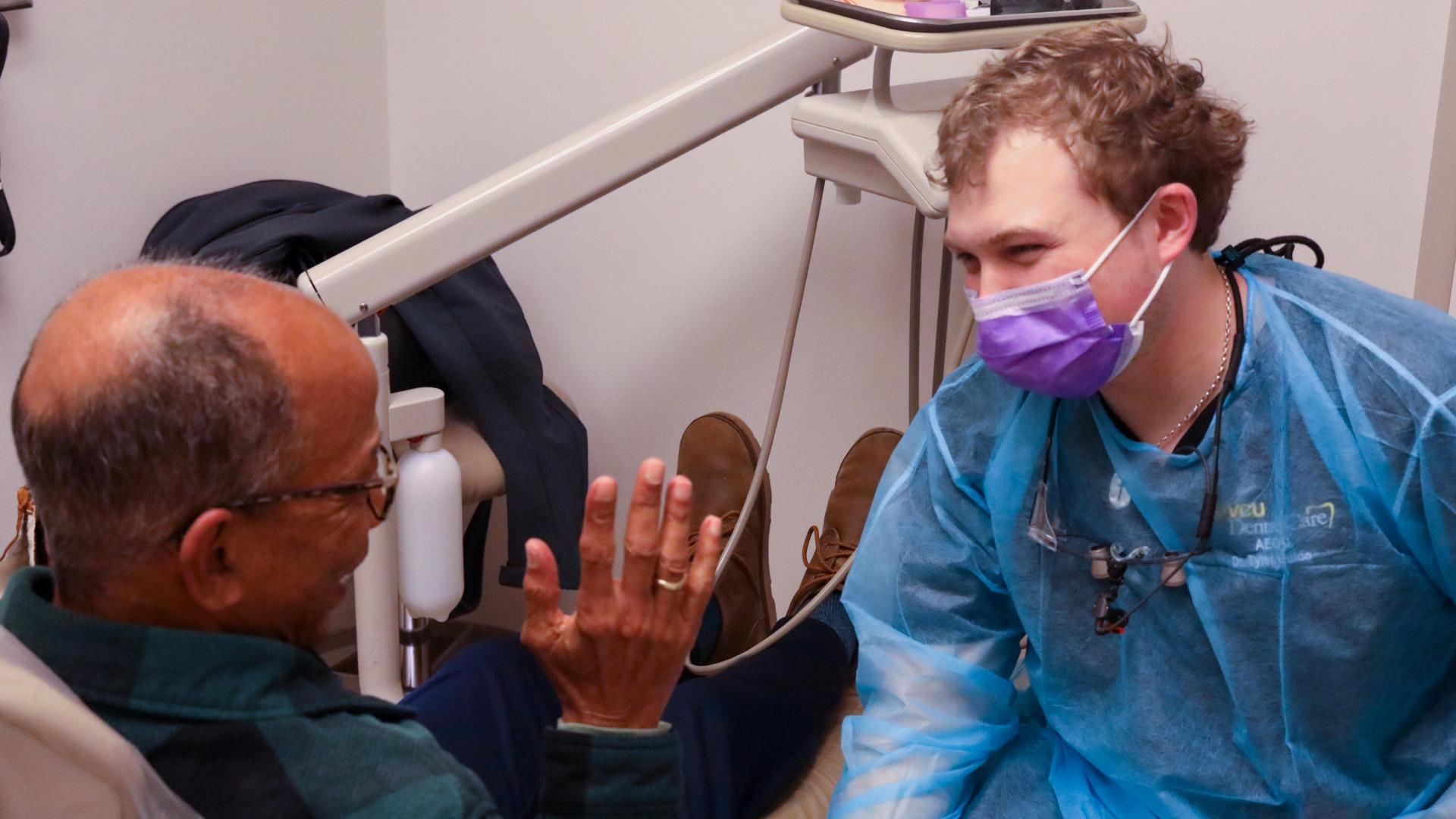 We want to protect and improve your oral health by providing regular care that allows us to detect and treat any dental issues in the early stages.
Our preventative and general dentistry services include:
Routine cleanings and exams: Your dentist will check for gum disease, tooth decay and oral cancer; take digital X-rays, verify stability of fillings or other restorations; and share any recommended treatment.
Fillings: Our dentists will gently clean the decayed area of your tooth and seal it with a contemporary composite resin filling that matches the color of your tooth.
Dentures and partials: Dentures are removable prosthetics designed to replace natural teeth. Our dentists and prosthodontists can create complete removable dentures and partial removable dentures as well as implant-retained dentures.
Implants: Implants can be the solution when you find it difficult to wear a removable denture or need an alternative to conventional dentures. The implant procedure is usually performed in two steps. First, a dentist places the implant in the jaw where it remains for three to six months while healing takes place. The final crown, bridge or denture is fabricated and attached after healing is complete. The prosthesis looks like natural teeth and is made by your dentist to fit on top of one or more of the implants.
Inlays and onlays: Inlays can be a stronger, more durable alternative to traditional fillings. Our prosthodontists and skilled dental lab technicians will carefully craft a custom inlay made from a tooth-color-matching porcelain or from gold. We will then finish and polish the inlay so that it is securely and neatly in place. Onlays are the same as inlays, except that they protect the chewing surface of the tooth and can be an alternative to traditional crowns.
Crowns: Crowns usually cover or cap a damaged tooth to protect it. Our dentists will gently reshape the damaged tooth and then cover it with either an all-metal crown or a metal-free tooth-colored crown custom made by our skilled in-house dental lab technicians.
Bridges: A bridge, sometimes called a fixed partial denture, replaces one or more missing teeth with crowns to represent artificial teeth. Our dentists will carefully attach the bridge to adjacent natural teeth for a permanent, authentic replacement.
Veneers: Veneers are designed to cover the front side of your teeth to improve the shape and color of your smile. They can also protect damaged tooth surfaces. Veneers are crafted from ultra-thin, strong porcelain or tooth-colored composite resin. Our dentists will craft your veneers and bond them to the front or your teeth for a very smooth, natural and beautiful result.
Teeth whitening: We offer convenient at-home teeth whitening kits.
Occlusal and sports guards: These guards protect your teeth from bruxism, or teeth grinding. Our dentists will carefully craft an occlusal guard based on a model of your teeth so it will fit securely and comfortably. We also make mouth guard protectors for athletes that are designed to provide protection for the mouth by absorbing and redistributing the forces generated by traumatic blows.
Sealants: Dental sealants are made of a thin plastic material that protects your teeth from decay-causing bacteria. The sealants are usually applied to the chewing surfaces of the back teeth where decay occurs most often. Sealants are often applied to children and teenagers, but adults can benefit from sealants as well.