InDent program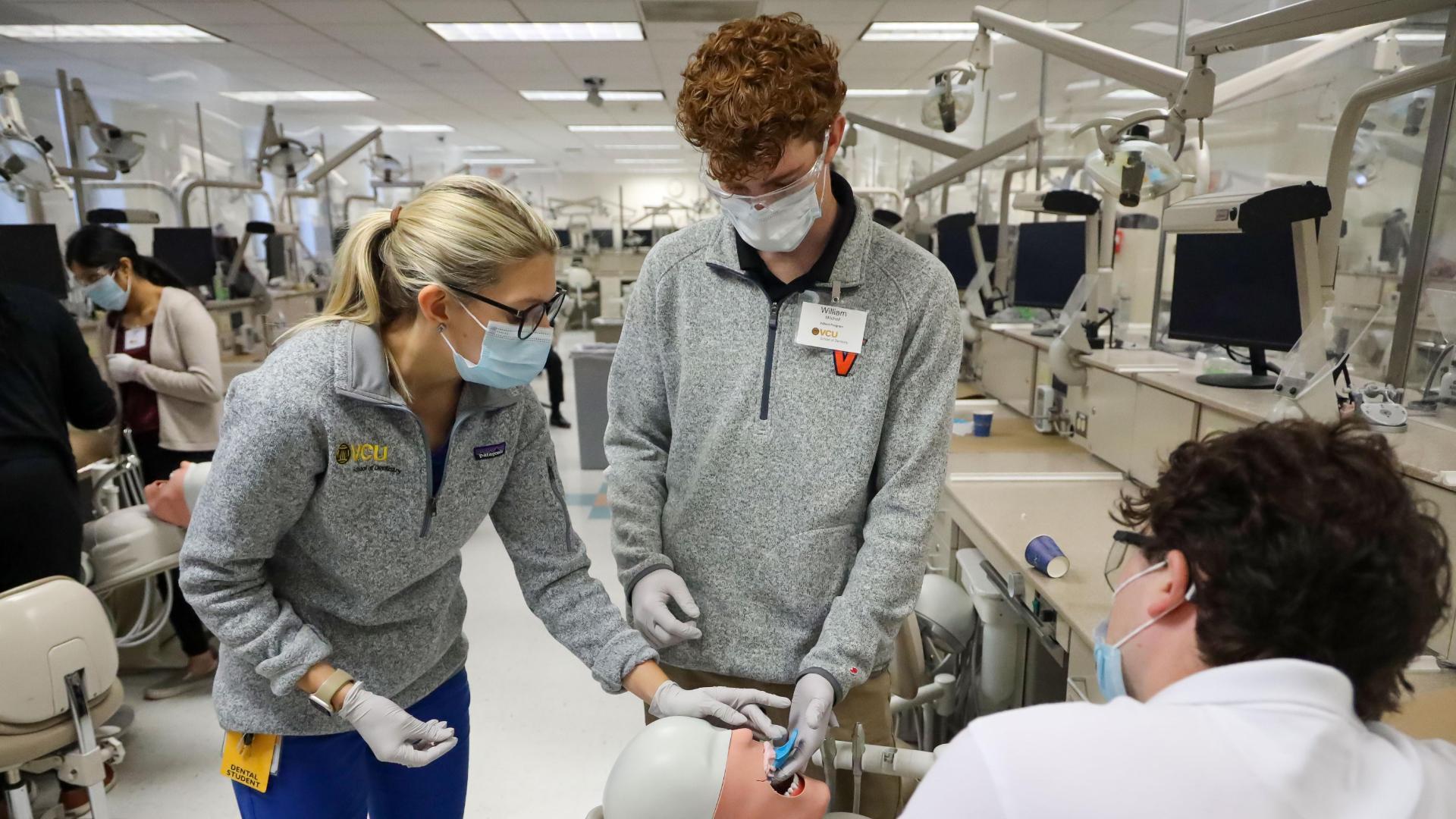 The InDent program is a one-week summer program designed to introduce college students to the dental profession. The program offers participants challenging and informative hands-on dental experiences at VCU School of Dentistry's state-of-the-art facilities.
Program Highlights
Hands-on preclinical laboratory procedures

Advising session

Dental Admission Test (DAT) prep sessions

Interactive application readiness workshops on personal statements and interviewing



Program information
Enrollment:

Limited to 15 participants

Eligibility:

Good academic standing – GPA of 3.0 or above in college coursework

College freshman or above

In-state and out-of-state students are welcome to apply

Successfully completed one semester of General Biology

*Students who have been accepted to any dental school are NOT eligible to participate in InDent.

Dates:

May 13, 2024 - May 17, 2024

Application available:

January 2, 2024 - April 1, 2024

Notification date:

April 17, 2024

Application link:

Application procedure:

Complete online application

One letter of recommendation from a professional source

Official college transcript

Submit a non-refundable application fee of $25

All materials must be received by April 1, 2024. Materials can be emailed to denadmit@vcu.edu or mailed to:

*All supplemental materials (letter of recommendation and transcript) must be sent directly from the original source; not the applicant.

Location:

Virginia Commonwealth University

Tuition:

$475

Accepted students must pay tuition by May 1, 2024 to retain their seat in the program. Failure to make tuition payment in a timely manner may result in the forfeiture of one's program seat.
Tuition includes:
All dental instruments and materials

Use of advanced and traditional simulation units

Daily lunch

Certificate of completion
*Housing is not provided.
Cancellation policy
The VCU School of Dentistry Office of Admissions reserves the right to cancel, modify or alter content, faculty or location of the program if any circumstances indicate such a change is advisable. If the Office of Admissions finds it necessary to cancel the program, a full tuition refund will be issued. No travel expenses will be refunded to the applicant in the event of program cancellation. No application fee refunds will be issued if a participant rescind their application. Electronics payments only.
For additional information, please contact:
Virginia Commonwealth University
Richmond, Virginia 23298-0566