Cosmetic care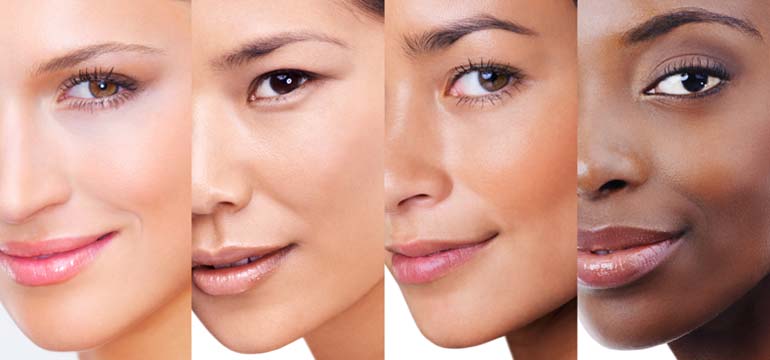 Our practice
Welcome to the new VCU Facial Surgery and Cosmetic Care practice! Our practice can handle all of your facial and skincare needs from injectables to surgical options. We offer medical grade chemical peels and cosmeceutical homecare products to improve the health of your skin, injectable Botox®, various fillers to soften lines and restore lost volume, and a full range of surgical options for the neck and face. We are also one of the area's only providers of Ultherapy®, an FDA-approved non-invasive skin tightening device.
As a new patient, you will receive a comprehensive consultation and evaluation of your face and neck. Our providers will listen to your goals and create a personalized treatment plan that incorporates aesthetic procedures, injectables, and surgical options that help you put your best face forward. Whether it is injectables or surgery, our goal is make you look as young as you feel!
Injectable and skincare services
Surgical consultation

For some patients, surgical options are the best way to achieve their desired outcome. In these cases, we invite you to schedule a surgical consultation with Dr. Hawkins who has Cosmetic Procedure Certification from the Commonwealth of Virginia Department of Health Professions and has facial cosmetic privileges at Virginia Commonwealth University Health System. Dr. Hawkins received his DMD from the University of Pittsburgh and completed a 4 year hospital residency in Oral and Maxillofacial Surgery at VCUHS. During his residency, he dedicated and focused an extensive amount of time to facial cosmetic surgery, not only at VCUHS, but also with some of the area's leading cosmetic surgeons.
Hawkins' approach to patient care is that no two patients are identical and beauty is in the eye of the beholder. His background in maxillofacial surgery allows him to provide a comprehensive evaluation and diagnosis ranging from underlying bony abnormalities through various soft tissue and skin changes to formulate an anatomy-based treatment plan. Ultimately and most importantly, he will listen to your desires and goals without ever pressuring you into a proposed treatment.
Surgical options
Blepharoplasty
Addresses "bags around the eyes" and excess skin of the eyelids. This procedure along with laser resurfacing can help improve the "tired look" as we age. It can also improve upper eyelids to aid in make-up application.
Brow lift
Addresses "sagging" eyelids and eyebrows. Oftentimes, patients feel that they need eyelid surgery to correct excess eyelid skin when in reality it is their eyebrow that is drooping. Blepharoplasty and brow lift procedures can be performed simultaneously if the patient is a good candidate. There are a variety of techniques that can be used to accomplish a brow lift.
Face and neck lift
Targets jowls (the pouching that occurs in the lower part of our cheek) and laxity of neck skin. This surgery greatly provides an overall more youthful profile for the lower face and neck. A variety of facelifts are offered to fit the needs and desires of each patient. Oftentimes, facial implants can be excellent adjuncts to enhance the midface while a facelift addresses the lower face and neck.
Neck lift
Can be performed separately from a facelift to address excess neck skin.
Platysmaplasty
Targets banding of the superficial muscles of the neck.
Liposuction of the face and neck
Designed for fat removal in areas below the skin. Single areas can be targeted or multiple areas can be treated at once.
Otoplasty
To correct various cosmetic deformities of the ear such as a "protruding ear". This can be performed in children and adults, especially when children are bullied and teased in school about the appearance of their ears.
Facial implants
To restore volume and improve facial profile in areas such as cheeks and chin. This is a great option if you are satisfied with the appearance of cheek fillers in the past and do not want the continued cost of yearly cheek filler injections.
Periorbital and perioral laser resurfacing
Decrease fine lines and wrinkles around the eyes and mouth. This can be a great addition to eyelid surgery, or for fine perioral lines that can be difficult to address with filler alone.
Genioplasty
To correct a deficient chin to provide a "stronger" profile appearance. This can often be advantageous compared to a chin implant if a vertical change in the chin is needed or if a patient does not prefer a chin implant.
Orthognathic (jaw) surgery
This involves correction of the position of the upper jaw, the lower jaw, or a combination of both jaws. This is not only a cosmetic surgery, but also a functional surgery. If misdiagnosed, it is not uncommon for various other cosmetic surgeries to be performed when what truly would be the best treatment for the patient is repositioning of the underlying jaws.