Mission and goals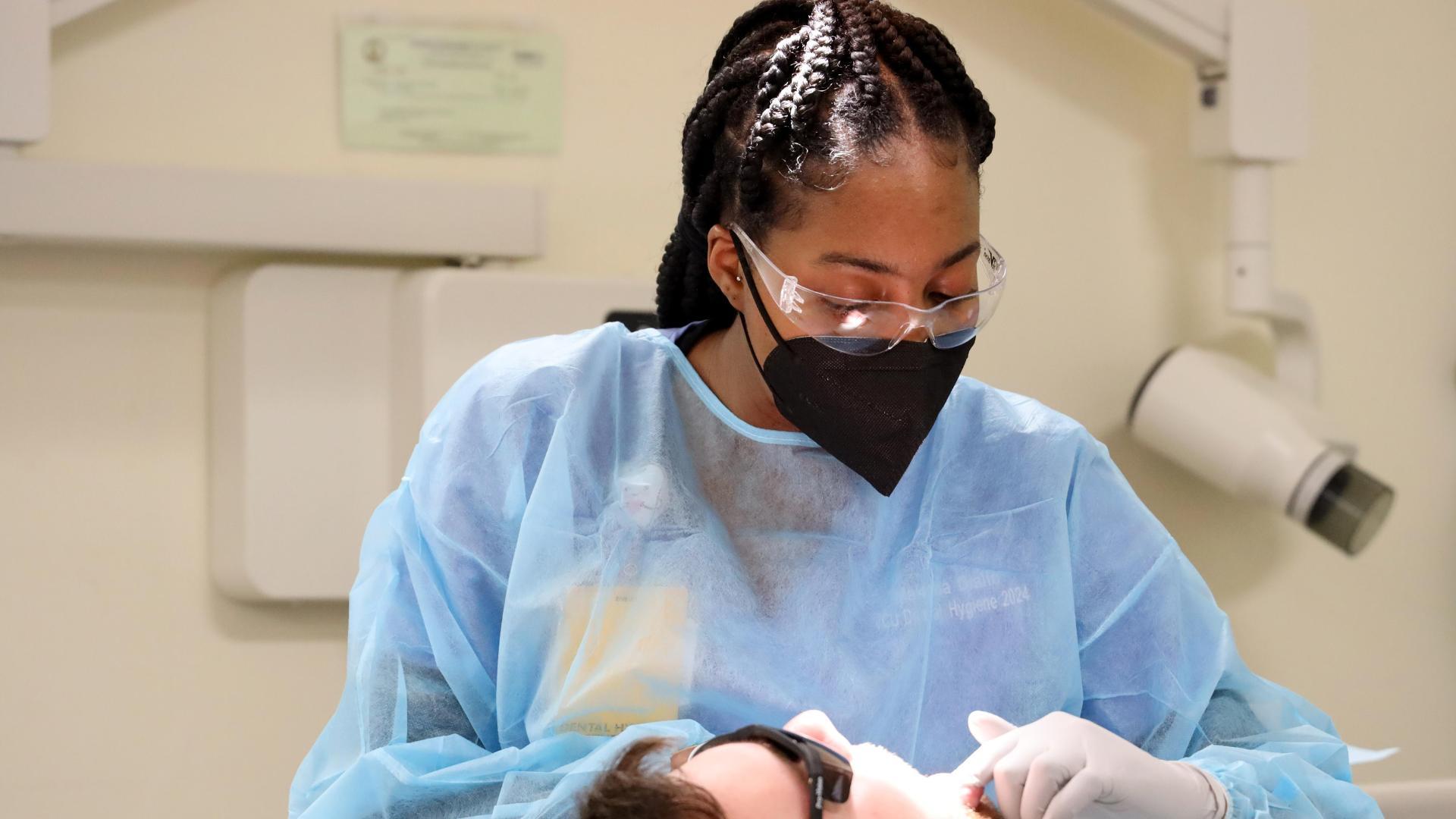 The Dental Hygiene program at Virginia Commonwealth University is committed to excellence in education by considering each student's individual abilities as future clinicians and by providing an environment where students can thrive and be inspired every day. The program will prepare a diverse student body to become future practitioners who deliver health care services and oral health education in an interdisciplinary, culturally-sensitive manner. The program will offer exceptional educational opportunities empowering students to become competent clinicians and lifelong learners devoted to scientific inquiry and service to the local, national and global community.
Program goals
The following program goals reflect the mission of VCU, VCU School of Dentistry and the Dental Hygiene program competencies:
Education
Prepare dental hygiene graduates who will possess the knowledge, skills and attributes to provide quality dental hygiene care.

Provide students with an interdisciplinary, evidence-based curriculum that reflects contemporary health care delivery.

Educate a diverse population of learners in a patient-centered, student-friendly atmosphere that fosters active and self-directed learning, critical thinking and self-assessment.
Patient care
Prepare dental hygiene graduates who are capable of providing patient-centered, comprehensive, evidence-based dental hygiene care in an ethical and professional manner.

Provide a clinical education based on a model of prevention designed to promote optimal oral and systemic health.
Service
Prepare dental hygiene graduates to respond to the evolving oral health care needs of a culturally diverse society by demonstrating a commitment to civic engagement.

Provide students with opportunities for service-learning activities in the community that promote the mission of the school, university and profession.
Professionalism
Provide students with the skills to advance the foundation and practice of dental hygiene through a commitment to scientific inquiry and lifelong learning.

Prepare dental hygiene graduates to assume leadership roles in professional organizations.

Model professional behaviors consistent with ethical and legal expectations of the dental hygiene profession.
Professional roles of the dental hygienist
The dental hygienist plays an integral role in assisting individuals and groups in achieving and maintaining optimal oral health. The American Dental Hygienists' Association describes the professional roles of the dental hygienist as a clinician, an educator, a researcher, an administrator and an entrepreneur. Each state practice act outlines the scope of practice for dental hygiene. Information on practice in Virginia can be found at the Virginia Board of Dentistry.